About
Our goal is to make the Hudson Valley a great place to work and raise a family. We do what we can to make our tenants happy, and that's why some of them have been with us for decades. "We've been here 20 years and the Pages have stood by us through growth and downturns." Mike Ratliff, President Marco Manufacturing
People
Since 1924, the Page family has operated businesses in the Hudson Valley. We've all worked in our family's companies, and we've all grown up here. This is our home and we want to make it a great place to be.
KAREN PAGE
Managing Partner
Karen joined the firm in 2000. As Head of Accounting and Administration, she is responsible for both management and financial accounting functions, as well as tenant applications. A graduate of the Rochester Institute of Technology and a CPA, she also serves on the Board for the Center For the Prevention of Child Abuse in Poughkeepsie. She has participated on many boards throughout the years.  Karen enjoys the theatre, collecting antiques, golf, and reading.
Email Karen»
KEVIN PAGE
Managing Partner
Kevin has worked for the firm since 2000. As Head of Operations and Maintenance, his responsibilities include tenant and vendor relations. He further assists in new tenant build-outs/ fit-ups and working with government officials regarding permits and inspections.
A graduate of Dutchess Community College he and his wife have two children. Kevin enjoys golf, boating, and is a member of the Elks Club and the Mid County Rod and Gun Club.
Email Kevin»
HENRY PAGE III
Managing Partner
Henry joined the firm recently as managing partner. He is employed at H.G. Page and Sons Inc; a 3rd Generation Lumber and Building Material Company founded in 1924 as their Chief Revenue Officer. He brings 30 years of experience in his working with general contractors along with substantial network of construction planning, land use, architectural expertise and financial planning and budgeting expertise.
Henry graduated Duchess Community College.  He and his wife have two children, and he enjoys time with his family and golf.
Email Henry»
HENRY G. PAGE JR.    (July 16, 1936 – February 2, 2018)
It is with Deepest Regret we announce the passing of our Dad Henry G. Page Jr. February 2, 2018.  He was such a pillar to us and the community. We are carrying on his Legacy with the same values he instilled in us…. good character, fairness,  partnering with our tenants and to give back.
He is truly missed by all who knew him and as we say he was just that larger than life person. Truly the end of an Era but one that we hope to carry on in his memory. We Love you Dad!!
Founder, In the mid 1970's Henry G. Page Jr, started building structures for IBM (International Business Machines). This carried on well into the 1980's. During the late 1980's IBM had a major downsizing and therefore moved out of their space and Henry repurposed the space and is now renting to various tenants such as Abilities First, New York State, Manufacturing Firms, Not for Profits and a host of other small to medium businesses.
Henry G. Page Jr. is also a co owner of H.G. Page and Sons Inc; a Lumber and Building Material Company founded in 1924. He is also a co owner of Northeast Treaters Inc and Northeast Treaters NY LLC lumber treating plants located in Massachusetts and New York.  He is cofounder of a Lumber and Building Material buying group called Enap Inc. now LBM Advantage.
Company
At Page Management Group our philosophy is to treat our tenants ethically, fairly, and always with respect. Our reputation matters to us, and we believe that's why we've stayed in business for half a century.
Tenant Relations
We work with our tenants to achieve the utmost in hospitable tenant relations, partnering with you our mutual benefit. Vacancies and losing tenants does not work to our advantage. Therefore, we highly value both the acquisition of suitable tenants and keeping them as tenants.
Hands-On
We are a hands-on, full-service firm. We do not contract out to vendors for services that can be conducted in-house. The firm's managing partners and staff are committed to and work directly with tenants and prospective tenants to meet your expectations.
Rapid Response
Time is money and we do not believe in wasting either. When tenant issues arise, we are there to solve the problem – period. We know that rapid response equals customer satisfaction, and this commitment is 24/7. We will never be a 9-to-5 Monday through Friday operation.
Community Driven
The old adage that all real estate is local is a philosophy we live by. We believe in giving back to the community, so volunteer our time, contribute a part of our profits, and donate time, money, equipment and facilities to the local community.
Affiliated Companies
If you've spent much time in Dutchess County, you've seen the name Page. Our family has had businesses in the area since 1924, and we're proud of the work they do.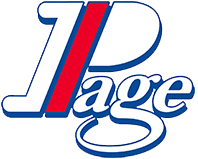 H.G. Page & Sons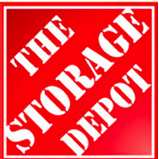 The Storage Depot